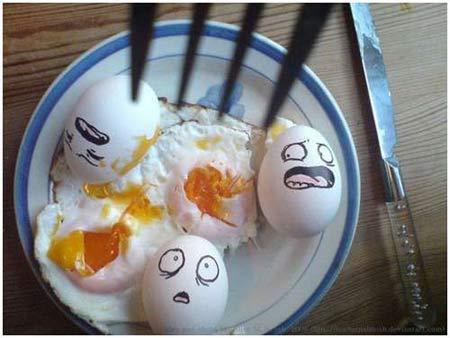 Stick a fork in 'em.  They're done.
With the 3-0 loss to the Devils tonight, the Atlanta Thrashers have eliminated themselves from postseason contention.  I am not all doom and gloom, nor am I surprised.  The game didn't end the way that I thought it would – with the GWG coming from Kovalchuk – but the season ended about how I expected.  Lots of fight, not a lot of finish.
Then again, it's hard to fight when you're hiding in a hole that you've dug for yourself.  There's a lot of temptation to sit down and go through the entire season and nitpick where it went wrong – how many 1 goal games we lost, how many of those were in OT or a shootout… how many points did we let slip away?  How many bad goals did we allow?  Turnovers? Inattention?  Rookie mistakes?
That's too narrow.  Too nitpicky.  Would you like to know when we let the season get away from us?  December during that absurd losing stretch.  March's 6 game losing streak drove the nail into the coffin.  We couldn't put together a 5 game winning streak at all this year.  Some games we came out full force, and others we looked like a mite hockey team.  What does all this connect to?  Inconsistency.  Horrible inconsistency and no confidence to step up and maintain our own momentum.
Watching the game tonight with a friend, he noticed something.  There's no confidence to shoot.  The over-passing doesn't just happen on the powerplay.  It happens every time we get a puck near the opposition's net.  I have never seen a team that on paper is so solid be so scared.  So tentative.  Even Max froze and passed when he had a shooting lane open tonight, and that doesn't happen.  We're a bunch of spooked cats out there.
What happened to suck the confidence out of the team?  Where did this dark cloud come from?  What of these bad bounces? Why are we so fragile?  Hint: the itlaic words are a hint.  Another hint: I've been complaining all year.  And there will be a post later on about it.
On the bright side, there's a lot to be happy about.  We have the 3rd highest point total in franchise history so far.  We're over .500, and last season we were 6 games under – the only reason we didn't wander into Tampa Bay territory was our relentless second half (where we showed confidence – yeesh).  God, the year before last we finished with 76 points as well, but were 2nd to last in the division.  2nd to last to probably 9th is pretty good.  Teams don't go from pretty damn awful to the Stanley Cup let alone the playoffs overnight.  I know Atlanta fans were impatient and excited this season, even after Kovalchuk left.  There was a lot of potential, but without that consistency, all we would do is get swept in the opening round again.  We probably didn't need to make it this year.  Next season?  Always a shot.  Look at Kane and look at a healthy Bogosian.  Look at Antropov and the play of Hainsey.  Good God, Enstrom is outstanding.  There are so many positives about this team and actually, about this season, that I'm not upset.  This is about where I expected us to end up, because I always temper my enthusiasm.  If we can retain Kubina or Afinogenov for next year (or both) we're in a really good spot.
BTW, congrats to Marty Reasoner for his 2nd Player's Player Award in a row, and to Johan Hedberg for his 3 Stars award – he got named as a star of the game more often than any other Thrashers.  If we don't extend him an offer to re-sign as a reward for his play this year, I'll be shocked and upset.  If you want to look for a reason that we're as far ahead of last year as we are, he's one.
Oh and some guy came back tonight and managed to turn the puck over and not make it onto the point sheet.  Can't remember who it was…
Oh. Yeah.
This was taken during warm-ups, smartasses.  The house was actually packed tonight.
Kovy's fears about being booed were well founded.  He was booed every time he stepped onto the ice, and even louded when he touched the puck.  For every one "ATL Loves Kovalchuk" sign at warm-ups, there were quite a few other, not nice ones – the worst was a little kid's sign that said "I don't love you anymore, Kovy."  Ow.
My question is this – how many of these people'd fall all over themselves if he came back come July 1st?  For the record, I did not boo.  I don't like how he led us on, and I think that screwed the franchise over – especially the drama – but such is life, and we've done very well without him.